Swindon Corporation started to operate electric trams in 1904. A total of 3.75 miles of 3 ft. 6 in. gauge track was laid down from the Great Western Railway Station to Redboume, Gorse Hill and the Market Square. A small fleet of nine 48 seaters were bought, and at a later date four further cars were purchased.
Motor-bus operation started in 1927 and two years later all the trams were replaced by this form of transport. In 1942 Swindon became one of the first authorities to take delivery of that ubiquitous vehicle the Guy "Arab" with utility body. One of these, No. 51 (DHR 192), is now preserved at Wroughton Airfield near Swindon which is an Annex of the Science Museum and open to the public on certain days of the year. It was originally stored at the Museum' of British Transport at Clapham.
From 1947 until 1961 Swindon bought nothing but Daimlers, but then switched to switched to AEC and Leyland. On local government re-organisation in the early 1970s the name was changed to Thamesdown Transport under which it operates to this day.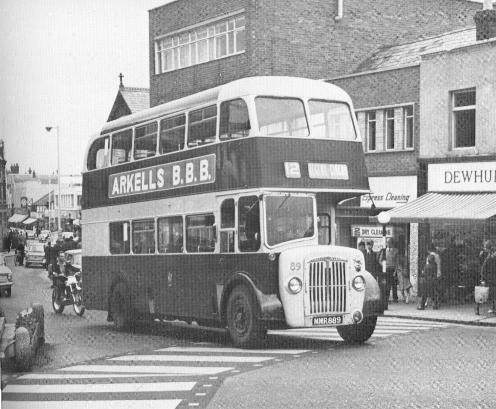 A standard Swindon vehicle, a 1955 Daimler CV6G/Park Royal No 89 (MMR 889) entering Regent Circus in 1967
---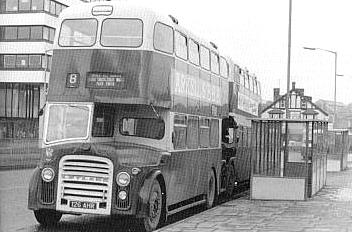 In 1962 Swindon went to Leyland for 5 PD2A with Weymann bodywork. seen here is No 126 (126 AHR)
---
No 145 (JAM 145E) of 1967 was one of Swindon's last front engined double deckers. It is a 1967 Daimler CV6G with Northern Counties body.
---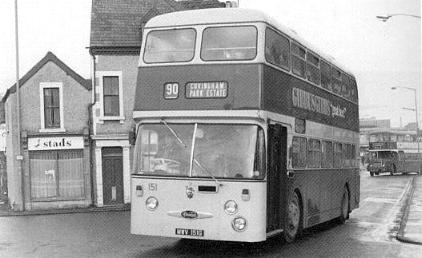 The first rear engined double deckers were batch of Daimler Fleetlines with Northern Counties bodies seating 72
---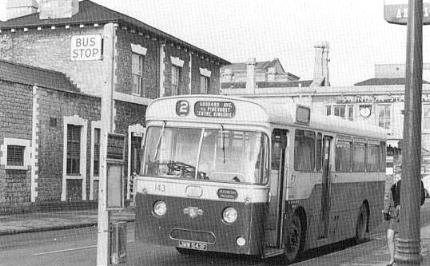 No 143 a 1967 Leyland Leopard with Pennine body
---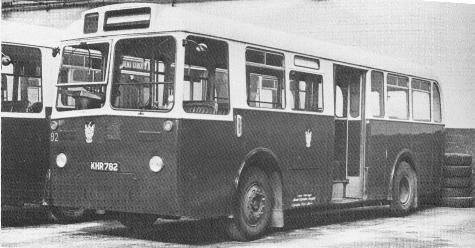 The Daimler Freeline was quite a rare beast in the south. No 82 (KHR 782) has a 1953 Park Royal body
---